Washington, DC Real Estate Law, Landlord & Tenant, and Eviction Experts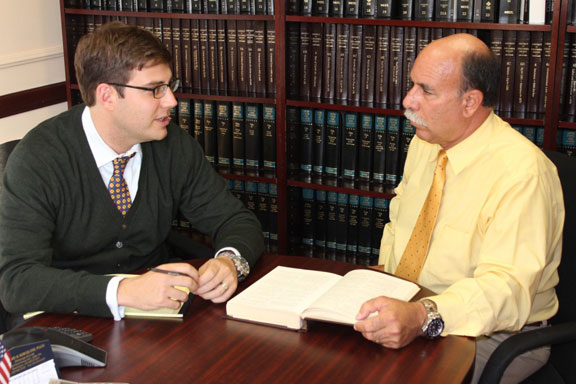 Landlord & Tenant Law
Landlords are often surprised to learn how difficult it can be to evict a tenant in the District of Columbia. The difference between winning and losing a case can come down to understanding the nuances of the process. We have argued, researched, and studied the cases that form our jurisdiction's landlord and tenant laws. Our firm's expertise enables us to recognize how each case can be won and lost. In addition to litigating landlord and tenant cases in the courtroom, we advise landlords on measures that may avoid litigation altogether.
Real Estate Civil Litigation
A major source of real estate litigation in the District of Columbia is the Tenant Opportunity to Purchase Act (TOPA).  From compliance with the notice requirements to litigation of alleged errors, we counsel clients on the intricacies of TOPA.  We also litigate land disputes such as easements and adverse possession claims.  From actions to quiet title to cases for specific performance or partition to filing lis pendens we handle a wide array of DC real estate litigation cases.
Post-Foreclosure, Tax Sale or Sale Evictions
When a buyer obtains title to property, whether at a settlement table or through tax sale or foreclosure, nothing is worse than finding that the property cannot be used for its intended purpose because there is an unauthorized occupant inside.  There are unique laws that can affect the buyer's rights, depending on whether the occupant is a tenant, prior-owner, squatter, or is challenging the sale. Knowing these nuances is crucial in our client obtaining a favorable resolution.
Condominium Collections
When condominium owners fail to pay their share of common area assessments, it negatively impacts the association's ability to care for the property.  This can affect other owners' ability to sell their units and can harm potential buyers' ability to obtain financing, both of which are detrimental to property values.  Whether an association is comprised of four units, or hundreds of units, our firm can assist in developing a systematic strategy to deal with assessment collections.
Rent Control
Washington, DC law dictates that every single residential rental unit is subject to rent control until, and unless, a valid exemption is obtained.  Our firm is familiar with the exemptions and advises clients on the nuances of rent increases and rent control.  The difference between using the rent control laws in an effective way, or not, will be paramount in determining whether an investment is profitable.
Tenant Petitions and Housing Conditions Court
Washington, DC offers tenants the ability to affirmatively sue their landlords. The Office of Administrative Hearings offers a forum for rental housing issues such as rent increases and reductions in services and facilities.  Decisions can be appealed to the Rental Housing Commission.  The Housing Conditions Court can order a landlord to make certain repairs. Our firm has experience in prosecuting and defending these matters.
Residential & Commercial Negotiation
We advise clients on leases and sales contracts so that they are confident during a negotiation process that their interests are protected.
And More…
If your legal matter involves a real estate issue in the District of Columbia, there is a great likelihood that Battino & Sokolow PLLC has dealt with the same issue in the past.  Please give us a call to discuss.